Dwight Clark considered it a shared experience.
He came down with the most improbable, important and well-timed pass reception in 49ers history, but the impact of the play was more than he could have ever imagined.
The story of the NFL would be incomplete without a large section devoted to "The Catch." But Clark always seemed to feel he was not alone as he leaped and fully extended his 6-foot-4 frame to make a finger-tips grab of Joe Montana's pass on Jan. 10, 1982.
And, sure enough, the story of many lives would be incomplete without mention of Dwight Clark, too.
"The way he connected with the fans, personally, really brought them together," Montana said. "Once you met Dwight, it was hard not to like him. His personality was fun, upbeat and jovial -- always."
Through the years, Clark enjoyed hearing the perspectives and stories of fans -- many of whom had not yet been born when the 49ers beat the Dallas Cowboys in the NFC Championship Game and went on to the organization's first Super Bowl.
As Clark battled ALS, he made a request during the final interview of his life.
"I've often thought if I could get the word out somehow to get the stories, I should put a book together of the stories that these 49ers fans lived through at that moment," Clark said on The 49ers Insider Podcast on Feb. 27. "Hopefully, long after I'm gone, 49ers fans will still enjoy that play and that year, that team that started it all off."
The word got out that Clark wished to receive letters from the public, and his fans did not disappoint. The letters poured in. Some were hilarious. Some were emotionally moving. Some recounted the personal experiences of that day. Others described the wide-ranging impact that Clark's play had on a life, a family.
Each of the letters conveyed a sense of love and appreciation for Clark as a player but, mostly, as an individual.
Clark died on June 4, 2018. Two weeks earlier, a group of friends visited him at his ranch in Whitefish, Montana. The group sat around Clark's bed and read letters to him for nearly two hours.
Ronnie Lott was among the people in Clark's bedroom on Sunday, May 20, when the letters were read to Clark.
"When he wanted fans to express their feelings, he was trying to capture the same feeling that he had when he did it and how did they feel?" Lott said. "Were they as excited as he was?
"When fans write their letters, there's a spirit there. There's a connection. That connection was something we can take for granted."
— Matt Maiocco, NBC Sports Bay Area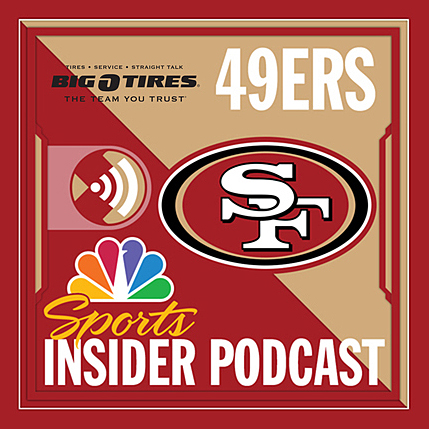 Catching up with Dwight Clark, Part 1
Dwight Clark relives the most iconic play in franchise with Matt Maiocco and makes a request of fans for their memories of that day.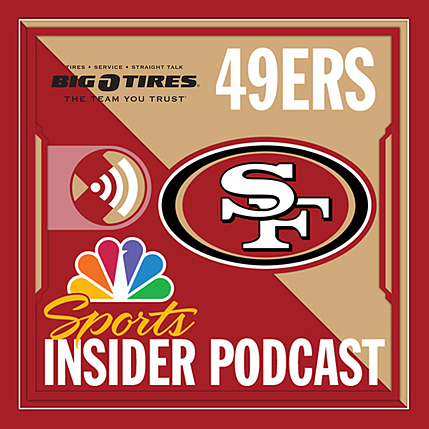 Catching up with Dwight Clark, Part 2
Dwight Clark invited Matt Maiocco to join him at his house in Capitola before his move to Montana. Clark talks in depth about his battle with ALS and his future.
How Dwight Clark's idea for Letters to 87 caught on with 49ers fans
Matt Maiocco writes about the way Dwight Clark connected with his fans.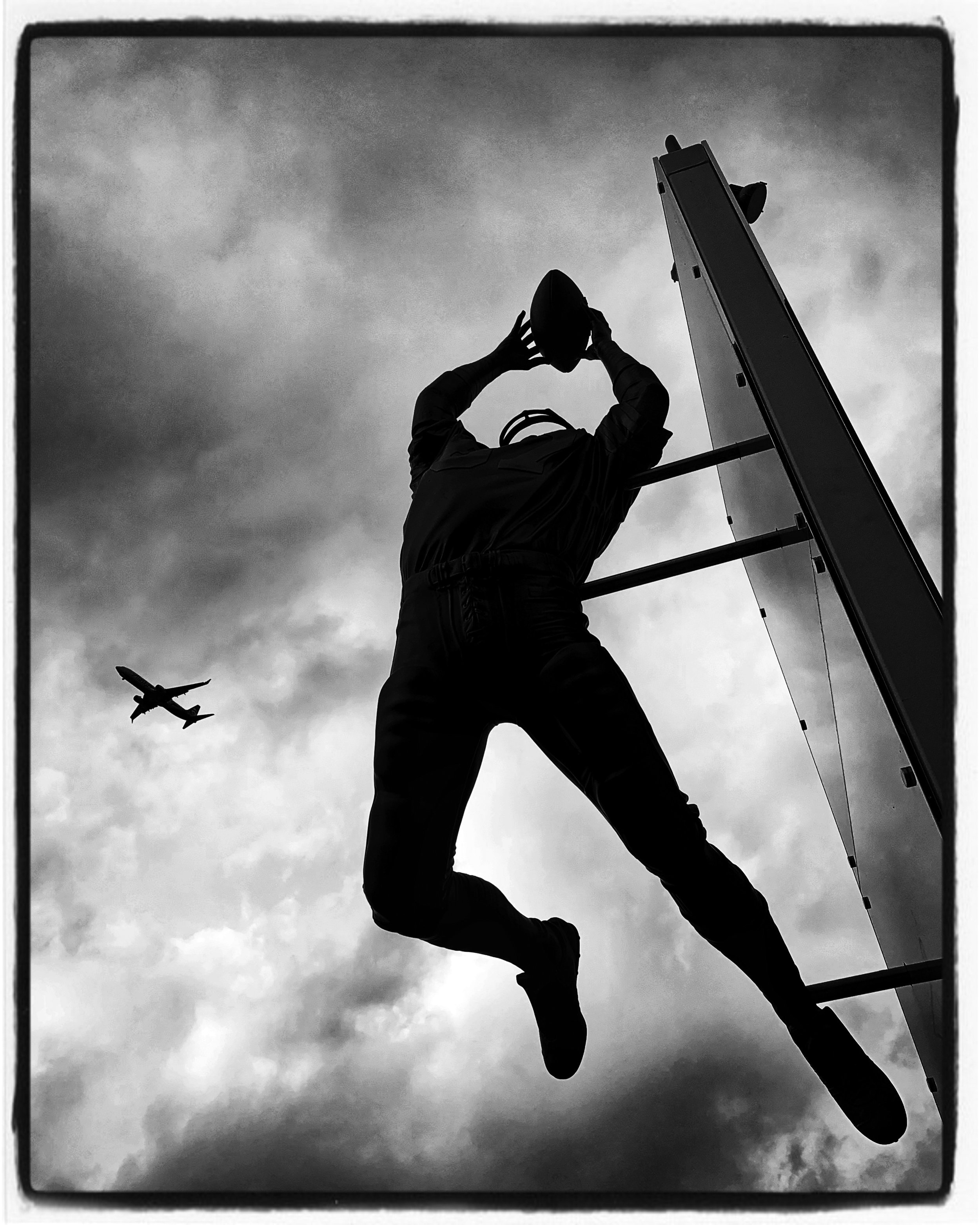 Dwight Clark would have 'absolutely loved' statues of 'The Catch'
Matt Maiocco writes about the Dwight Clark and Joe Montana statue unveilings.
The 'special' story of how Dwight Clark took a piece of 'The Catch' with him
When Matt Foley heard Clark's wish to receive letters from his fans, he felt he could provide him with a unique memento of "The Catch," which powered the 49ers to their first Super Bowl.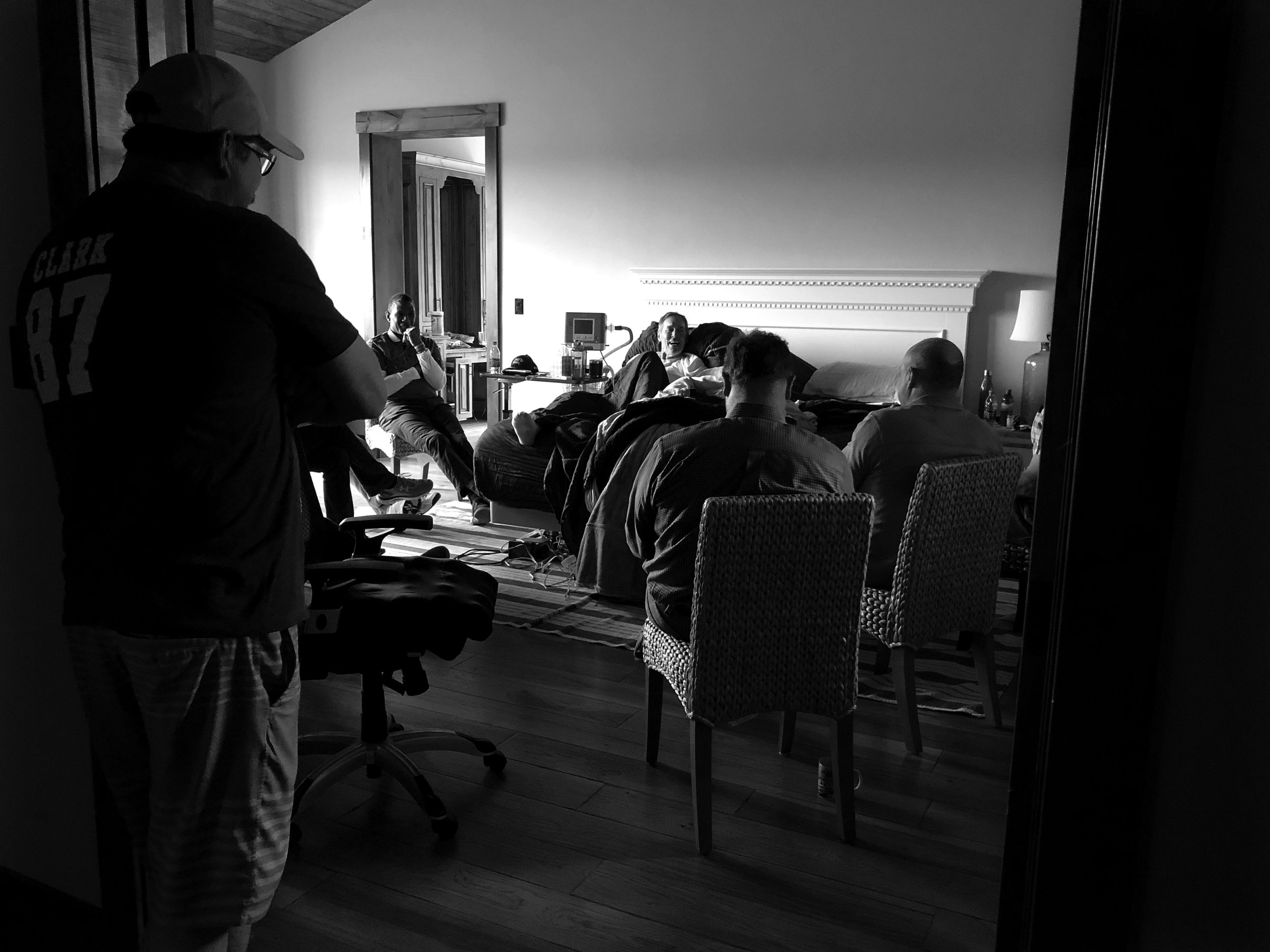 Heartfelt letters lifted Dwight Clark's spirit on a bad day
Former teammates Ronnie Lott and Keena Turner led a group to visit Dwight in Montana and read the letters to him.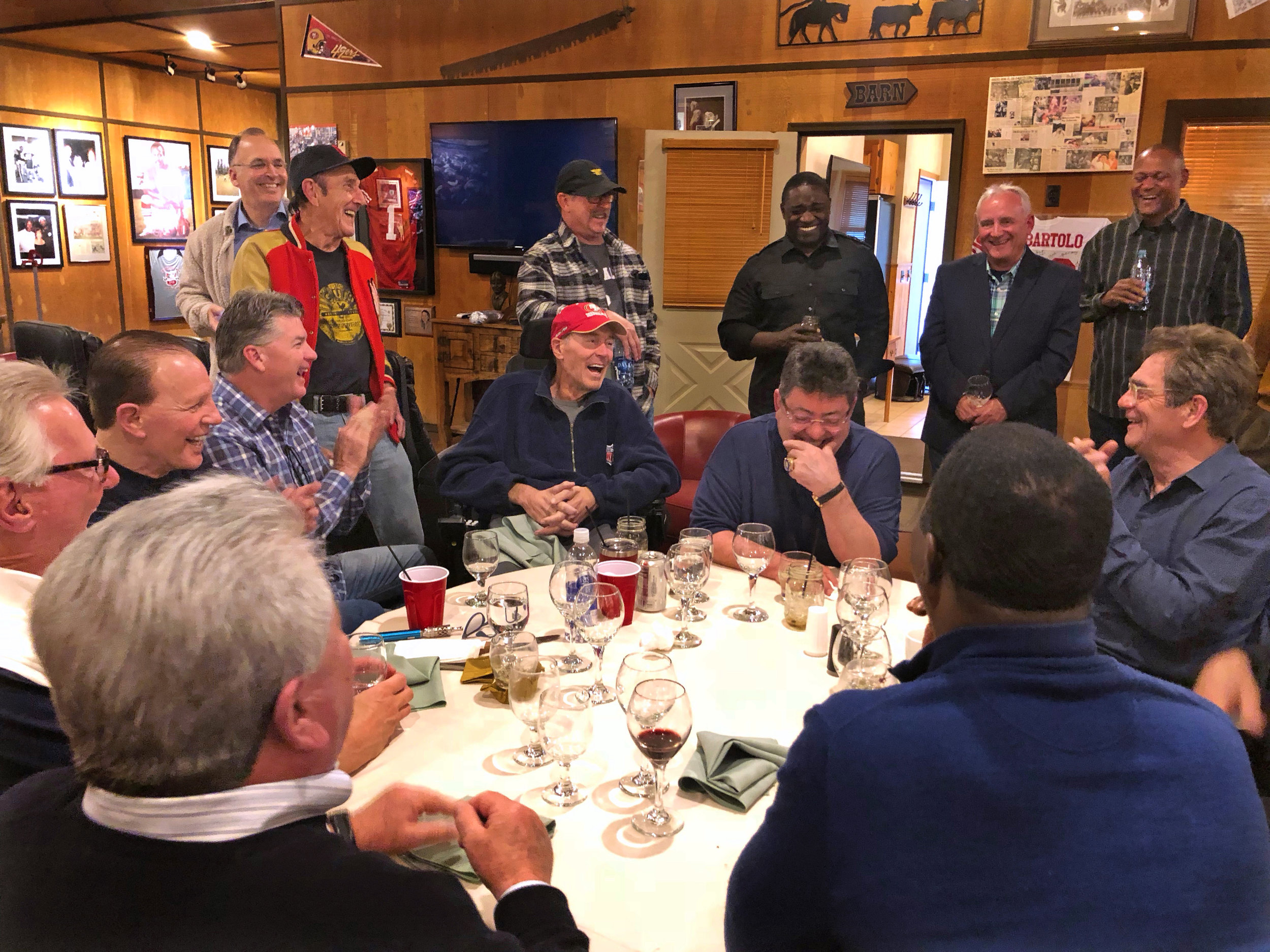 From The Catch to The Barn, DeBartolo throws two-day dream for Dwight Clark and 'family'
Eddie DeBartolo held a reunion on his ranch in Whitefish, Montana, for Dwight Clark, his friends, and former teammates.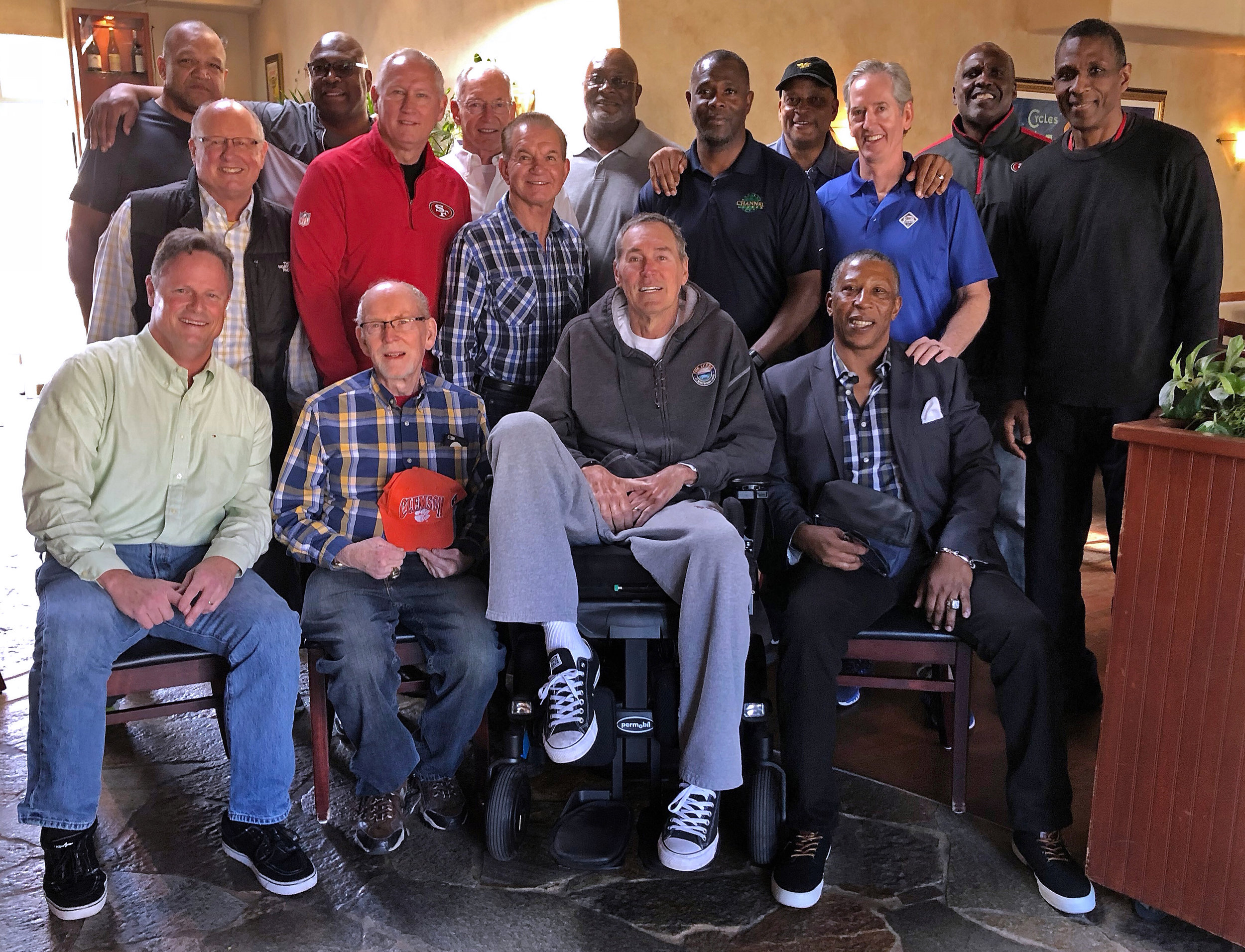 Dwight Clark holds final lunch before move to Montana
Dwight spent one last Tuesday with his buddies in Capitola before he and his wife Kelly moved to Montana.
Watch Letters to 87 — a special tribute to 49ers legend Dwight Clark
This book was inspired by the NBC Sports Bay Area documentary, Letters to 87.